Start packing, friends! If you're working with me, you'll be closing on your next home before you can blink. Don't worry, I'll make the closing process stress-free, enjoyable, and will be at your side every step of the way. We are in this together, and nothing brings me more satisfaction than helping families make a home in the same community I have known and loved for nearly thirty years, whether a first time home buyer or seasoned relocation person.
If you couldn't tell by now, I love my job. There is something special about fulfilling my client's dreams, helping them find that inviting nest called "HOME" which harbors the soul! A native Missourian, and seasoned real estate professional, I recognize and value the trust my clients place in me; I love assisting others in making their home in the State I care so much about. Specializing in selling bungalows to estates in St. Louis, St. Charles and Franklin Counties.
Prior to launching my career as a realtor 24 years ago, I worked in management in the travel industry, and became a director with Mary Kay Cosmetics (yes, I won the big pink Cadillac). Connecting with people brings me so much joy, and the Mary Kay philosophy (God first, family second, career third) had a major impact on me and continues to guide me to this day.
I have experienced, major advances in the real estate market driven by leading-edge technology, which is why I have chosen to work with the most technological savvy real estate franchise in the industry, Keller Williams Realty.
What Sets me apart from other real estate agents:
85% of my business is based on referrals from satisfied clients.

First Time Home Buyers, LOVE to help!

Brutally honest and will do what I say I am going to do for you.

Consistently top 20% out of 400+ Realtors in my Keller Williams Realty office

Customized Marketing Plan – Each home is unique and requires a customized plan of action in writing.

Cancellation guarantee of performance provided or cancel the agreement to insure satisfaction.

Specializing in Pricing, Description and Marketing Positioning.
Some little-known facts about Lisa!
Loves: I love Dogs, Coffee, Exercising, Not being sick on vacation.
Dislikes: Bad hair days, Negative energy, Un-staged listings.
Fun Facts: Love Outlander, Last Kingdom, I own 150 pairs of shoes, Just kidding, too many though!!
What you Should Know: I love to Tap Dance, Mostly Positive, always Real and Genuinely Care about Your Success.
My Accreditation's Include:
Designations are awarded to REALTORS who meet the strict education, experience and production levels required.
Certified Residential Specialist – CRS Earned by less than 3% of all REALTORS nationally, who have completed advanced training and demonstrated outstanding achievement in the industry. It awards the prestigious CRS Designation.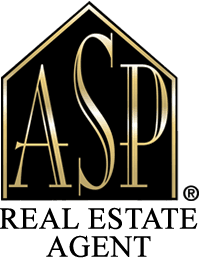 Accredited Staging Professional – ASP – Offering a full-service Total Marketing Plan which includes professional STAGING services to each and every corner of seller's home. By offering a variety of "concierge services" that have statistically proven Staged Homes®sell FASTER and for MORE money than unstaged homes.
Call me today and receive diverse services in home staging, room to room service through consulting, educating & empowering you! Staging is included at no additional cost! (314) 323-LISA
With me, clients get more than the typical real estate agent experience. They are getting an inside look at some of our community's best kept secrets and gain an agent for life in the process.
I can't wait to hear from you!